Coconut-lined shores, white sand, azure waters – the Caribbean is a true paradise. Still, what you see on the surface is just the tip of the iceberg. More natural wonders await underwater as you indulge in one of the world's most luxurious diving spots. If you're a newbie, you can visit the best scuba diving in Caribbean for beginners. It has friendlier waters but equally beautiful underneath.
The Caribbean has over 7,000 islands, so picking a dive site to visit can be pretty overwhelming. From Anguilla to Trinidad and Tobago, there are dozens of diving spots to explore.
To help you get started, I've listed here 8 of the beginner-friendly options you can try.
Best Scuba Diving in Caribbean for Beginners – Top 8 Spots
1. Stingray City (Cayman Islands)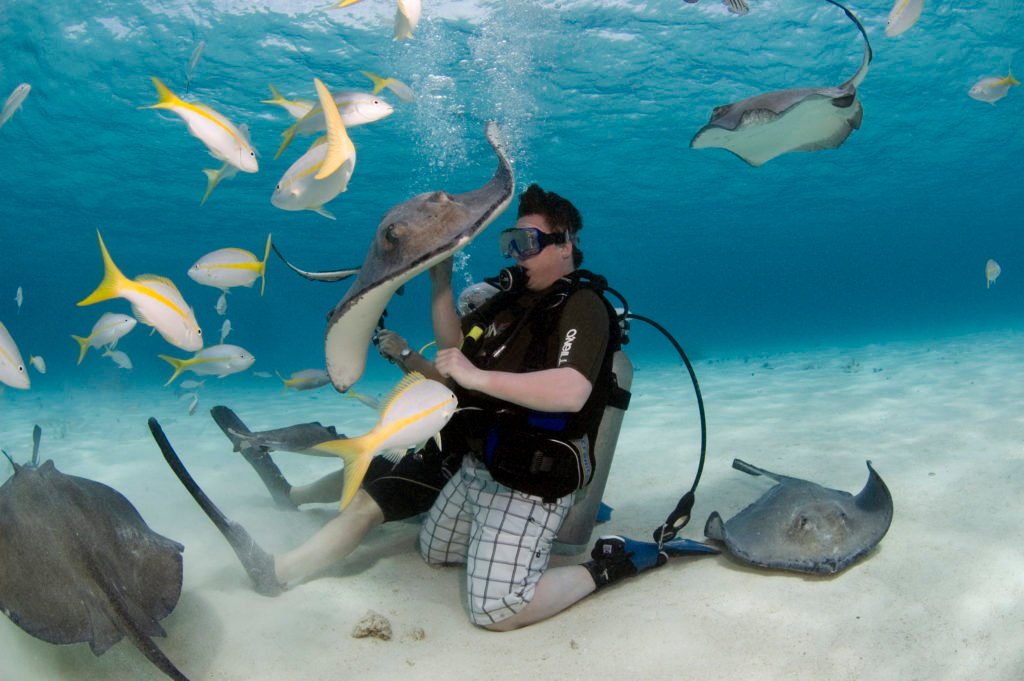 You don't have to be an experienced diver to enjoy the beauty of the Cayman Islands. The Stingray City is situated in the North Sound of the island, where boat excursions are done regularly.
At the dive spot, you'll get to be up close with stingrays. It's a shallow sandbar, so the dive is easy and won't require a lot of experience. The good thing is that the stingrays are also used with people around, and they can swim with them.
At a depth of 12 feet, you can also see snappers, tangs, and jacks. The water is also clear, which makes it an excellent choice for photography.
Moreover, you can join the island's Grand Cayman Stingray City adventure. This will take you to Starfish Point and the barrier reefs.
Overall, Stingray City is the number one attraction on the island. Just make sure that you book your stay ahead because this is a popular spot.
Aside from the Stingray City, you can also visit the neighboring Turtle Center for snorkeling. You can also join tours around Coral Garden and other diving spots.
---
2. Ambergris Caye (Belize)
Located beside Guatemala is the vibrant country of Belize. If you're headed here, you should never miss the Ambergris Caye. This dive spot is teeming with corals and schools of fishes. With up to 150 feet of visibility, it's a worthwhile dive for beginners.
Moreover, you'll get to see the endemic whitespotted toadfish. You'll also be treated to the sight of turtles, reef fishes, and sharks.
Aside from that, Ambergris Caye is the largest island in Belize. It boasts of blue waters and some of the most beautiful beaches in the region.
Some of the most popular dive sites here are Mexico Rocks, Shark Ray Alley, and Lighthouse Reef. Belize is also home to the most challenging dive spot in the whole world, the Great Blue Hole. Nevertheless, there are also shallower spots for beginners.
After diving, you can enjoy the nightlife on the island. In the past years, Ambergris Caye has become a tourist mecca in the Caribbean, so expect large crowds during the peak season.
---
3. Caño Island (Costa Rica)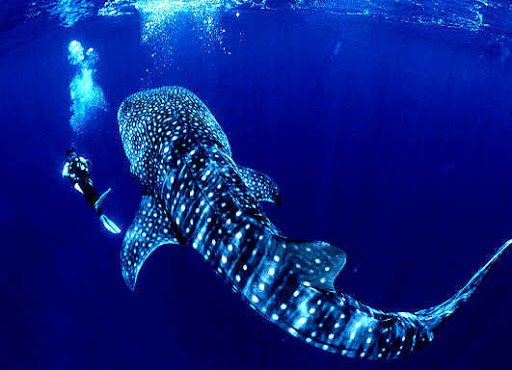 Caño Island is a marine biological reserve in Costa Rica, which boasts both underwater and surface wonders.
This island is known for its mysterious stone spheres that have been carved in round shapes. Aside from this, you'll also witness the true wonders underwater. During your dive, you'll get to see white tip reef sharks, starfishes, eels, and more.
Since this is a reserve, dives are highly regulated. No one is allowed to take marine life or damage any of it. If you wish to visit Caño Island, you have to book your accommodation and contact them about your dive.
The good thing about being regulated is that the marine life on the island is pristine. On any given day, divers will be treated to luxurious schools of fishes.
There are liveaboards on the island, but you have to book ahead. However, it's only available from January to June to avoid the hurricane season.
During the peak season, the water temperatures here range from 72 to 82F. There are cooler days, so make sure that you wear the right wetsuit.
---
4. Cozumel (Mexico)
Cozumel is known internationally for its beautiful sceneries, beaches, and diving spots. For beginners, the Tunich Wall, Paradise Reef, and Palancar are some of the best spots. For Palancar, you should seek the shallower spots. Aside from that, the Santa Rosa Wall, Yucab, and Chankanaab also have shallow parts.
Aside from diving, Cozumel is also a great spot for other water activities. You can try swimming, surfing, and snorkeling, and kayaking.
This island has a very tropical climate, which makes it more appealing for international tourists. For diving, the peak season in Cozumel is from December to April. Given that there's no weather disturbance, Cozumel is a great dive spot all year round.
Another great thing about Cozumel is you can easily find dive shops to book. In this post, we listed 10 of the best dive shops in Cozumel that suit all beginners.
Take note that Cozumel gets packed with tourists during the peak season. You can take a chance from May to September for fewer tourists, but this coincides with the hurricane season.
---
5. Turneffe Atoll (Belize)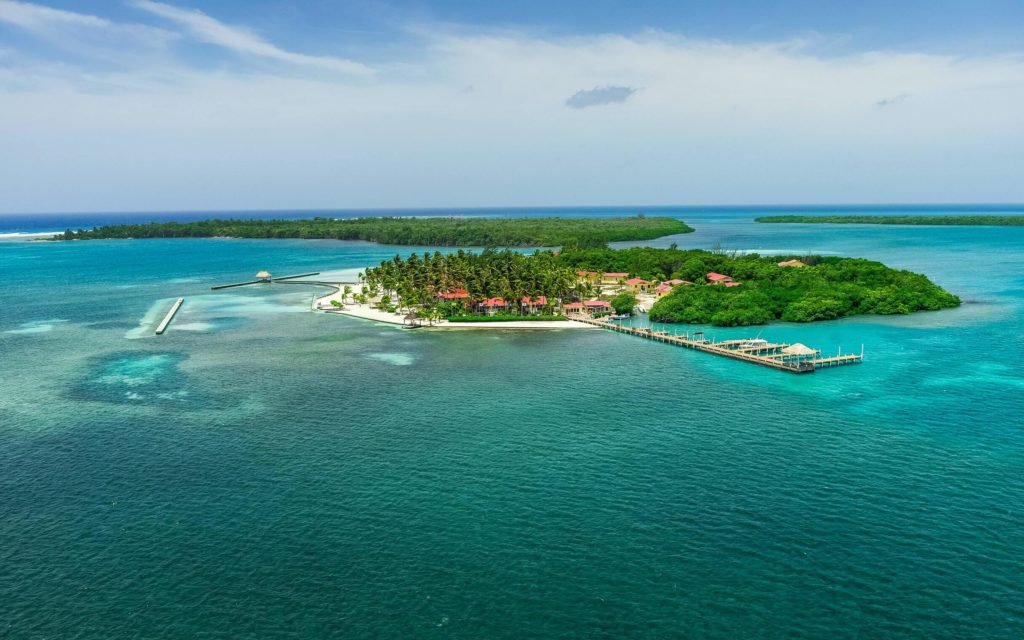 Another spot you shouldn't miss in Belize is the Turneffe Atoll. This atoll is one of the largest in the barrier reef. It sits on the southeast side of the Ambergris Caye island, so it shares the underwater wonders of the region.
Divers here will get to see eagle rays, morays, tarpon, and the endemic whitespotted toadfish in Belize. You can also chance upon some nurse sharks and reef sharks. On ideal conditions, you can also see flamingo tongue cowries.
To reach the Turneffe Atoll, you can book a tour where you'll hop on a dive boat. Due to its popularity, there are multiple dive shops near the atoll that offers regular trips. You can also choose the famous Turneffe Island Resort, which occupies the eponymous island.
Aside from diving, Belize is also a great spot for waterfall rappelling and cave tubing. The country is the perfect mix of laidback and bustling, which gives all kinds of tourists a perfect respite.
6. Silver Bank (Dominican Republic)
Located in the Dominican Republic, there's no doubt that Silver Bank is an exciting dive site. This is the perfect place to swim and dive with humpback whales in the entire Caribbean. It's suitable for all diver levels since the whales are used to being surrounded by humans.
Also, the Silver Bank is known to have one of the largest population of humpback whales in the whole world. The best time to see these wonderful giants is from January to April. It's not rare for divers to see a mother humpback whale and its calves swimming together.
Just note that Silver Bank is a protective sanctuary, so dives are highly regulated. Only 60 visitors are allowed to go here every week. Also, they only allow diving for a selected few. Make sure that you call ahead to inquire if you're qualified for the experience.
In relation to the regulations in the area, only a few liveaboards operate in Silver Bank. You should book as early as possible to prevent hassle during your visit.
7. Klein Bonaire (Bonaire)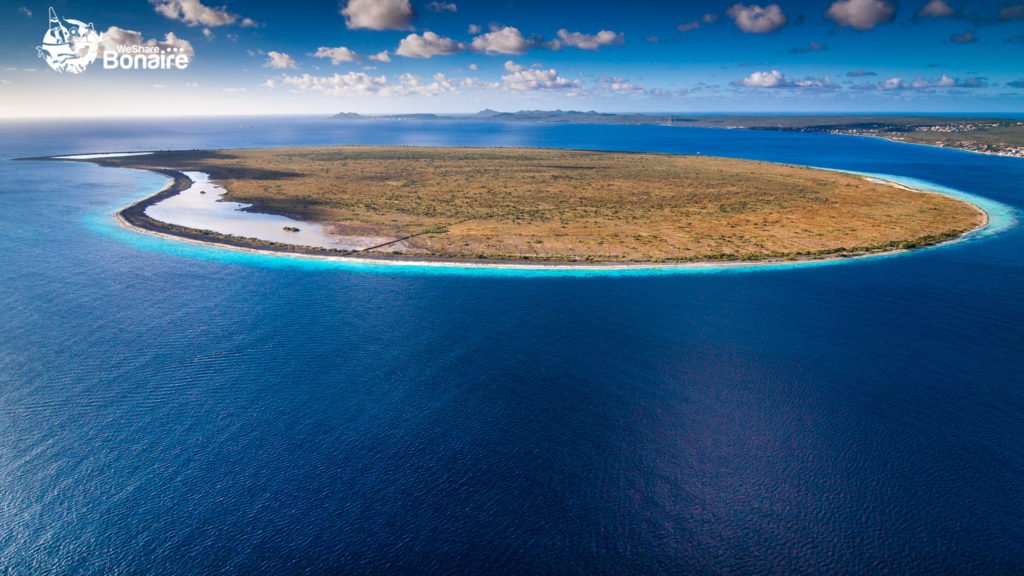 Are you going to Bonaire? If so, you should add Klein Bonaire to your itinerary. It's an uninhabited island with a land area of 1,500 acres and half a mile away from the main island.
Since the area has no inhabitants, marine life is extremely pristine. There are more than 70 dive sites surrounding the area, which you can book through a local dive shop.
Access to Klein Bonaire is unlimited. Some dive shops will even allow you to schedule your own dives and spots you want to visit.
To visit this spot, you can rent a motorboat, water taxi, or kayak. For beginners, we suggest joining a tour, so you'll have a divemaster to guide you.
One of the best spots here is Carl's Hill. Here, you'll see frogfishes, seahorses, and schools of fishes. You'll also be treated to stunning corals with excellent water visibility.
There's also a place they called Knife, but it's not suitable for beginner divers. The water current here is pretty strong, and the water temperature drops drastically.
8. Jardines de la Reina (Cuba)
Are you bold enough to dive with crocodiles? How about sharks? If so, you should head to Jardines de la Reina in Cuba. This is a paradise of sharks, including lemon, nurse, and blacktip sharks. It's also teeming with snappers, hawksbill turtles, and green turtles. Pair that with schools of colorful fishes, and you'll surely have a blast.
Aside from diving, you can also snorkel with the crocodiles here. You'll get up close with saltwater crocodiles. It's a thrilling experience, but not for the faint of heart.
Also, this spot in Cuba has pristine and well-preserved coral reefs. We have to thank the past restrictions of Cuba when it comes to international tourists.
---
Frequently Asked Questions
Q: What is the cheapest month to visit the Caribbean?
A: If you want to save some bucks during your Caribbean trip, you should schedule it in the months of September to November. These are the cheapest periods, but you have to note that it also coincides with the hurricane season. With that, diving is highly weather-dependent. You should also call before your trip to know if any changes need to be made to your booking.
Q: How deep do beginner scuba divers go?
A: Beginner divers only go from 9 to 20 meters. From there, they can increase the depth after rigorous training and certification. The first certification will allow divers to go up to 35 meters. Overall, the recreational limit is 40 meters.
Q: How long is air good in a scuba tank?
A: An air tank can last for up to 45 to 60 minutes. The goal is to reach the surface with air remaining in the tank. This is to ensure that the diver will be safe, especially if there are unforeseen conditions where he or she will have to decompress longer.
Q: Can non-swimmers do scuba diving?
A: Yes, non-swimmers are allowed to scuba dive, but with very strict limits. If you want to get a diving license, you need to learn how to swim. You also need to master dive skills before you're given the permit to scuba dive. From there, you can secure advanced certifications to dive into deeper depths.
Q: What is the most visited Caribbean country?
A: The Dominican Republic is the most visited country in the Caribbean. Over 6 million international travelers arrive here, followed by Cuba and Puerto Rico. If you don't want a large crowd during the peak season, you should consider other countries like Grenada, Saint Kitts & Nevis, and Saint Vincent & Grenadines.
Q: Can you scuba dive with no experience?
A: Most dive shops will not allow you to dive if you have no prior experience or training. You need a certification to take the plunge. Otherwise, you'll have to undergo the training and certification process first.
---
Final Words
The best scuba diving in Caribbean for beginners will give you an unforgettable experience. Despite its shallower waters, you can still spot stunning marine life. It's the first step toward exploring deeper and better spots in the future.
What do you think of these dive spots? Are you planning to visit any? Let us know below!