Europe is a large continent, so you should expect to find multiple places for scuba diving. Luckily, not all the sites are expensive, so you should also find some good places in Europe for affordable scuba diving. For anyone who is looking to enjoy a great time scuba diving in Europe, consider checking our list of the top diving sites in the continent. Let us get into the list already.
Blockship Tabarka, Scotland
When you decide to check out this region, you should love this 18m dive. It is filled with real beauty that anyone into scuba diving will like. The region has a sunk ship from 1909. Even though the region has been rebuilt over the years since then, there is so much to enjoy under the water. Divers will have a great time exploring inside of the ship and going over the several levels. The wooden decking has rotten away, but you are left with a nice environment where marine life has taken over.
The Zenobia, Cyprus
This is another top option in Europe to scuba dive. The region was formed after a ferry sank. The ferry is now on the port side about 15 meters and descends up to 42 meters. The ferry requires several dives to see all it has to offer. It does have up to 104 lorries beside it. The ferry sank during its maiden voyage in 1979. Since then, you will find a large number of marine life that has made the ferry their home. You can get a chance to see barracudas, nudibranch, and many other types of marine life.
Gozo Island, Malta
There is no doubt that Malta stands out for its best climate in Europe. It has warm waters throughout the year, making it a nice place to scuba dive during any month. Other than scuba divers, you are likely to see many other types of tourists in this area.
The area is also great since it comes with clear waters. This should make it better for someone who hopes to see the marine life better.
You can still hop onto the Blue Lagoon Cruise tour in the same region to see more of what Gozo Island has to offer.
The inhabitants of Malta are friendly. If you have any questions about where to scuba dive for the best experience, you should easily get guidance.
Tenefire, Spain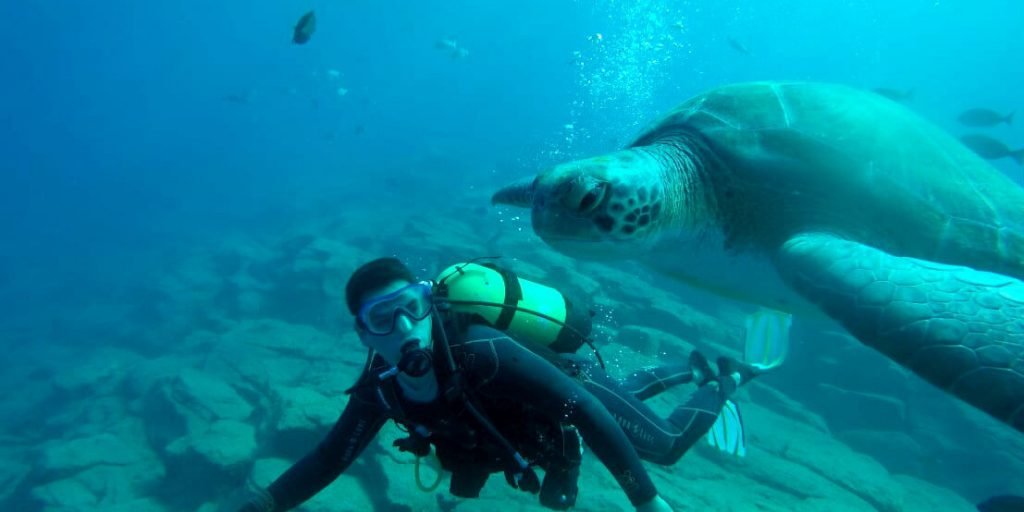 If you are considering the best places to scuba dive in Europe, we could not forget to mention Spain. Whenever in Spain, consider visiting Tenefire to see what it has to offer in terms of scuba diving opportunities. The area is loved by scuba divers because it has warm and clear waters. You can easily enjoy seeing the flora and fauna of the region under the clear water.
Other than scuba diving, you have the chance of swimming with turtles and many other activities around the island. No need to book an advance ticket for scuba diving. Just show up and start having fun.
Losinj, Croatia
Croatia is another top destination for tourists. It is not just about scuba diving, but also for those who love nature, then Croatia should be your next destination. The whole country is filled with exceptional landscapes that make it one of the beautiful countries found in Europe.
Whenever in Croatia, consider visiting the Losinj Island. It is a cool place away from noise, crowds, pollution, and has multiple scuba diving sites. When you have to do scuba diving, it is easy to find multiple scuba diving shops on the shore. These shops have all the important gear you might need to get into the water.
Be prepared to enjoy the variety of marine life you will get under the blue waters. It is just amazing how much marine life is in Losinj.
Guadeloupe, France
If you are new to Guadeloupe, then be prepared to be amazed by the amount of beauty in this region. Being far from the capital, it is a nice place to just relax and forget about your troubles.
If you want to scuba dive in this region, you would be spoilt of choices. This is because there are multiple locations that you can try out your scuba diving skills. That is not all as there are several scuba diving schools in this region. It is best to consult with the locals to learn more about the right places to scuba dive.
Capri, Italy
Many celebrities such as Maria Carey always spend holidays in Capri. It just goes to show that it can be an ideal spot to enjoy peace and quiet.
As much as you might not see Mariah Carey there, you should enjoy the blue clear waters of the area. For such clear waters, it is easy to see the marine life if you decide to do scuba diving. It can be a nice place to take the whole family or a group of friends who are into scuba diving.
Medes Islands, Spain
This is another Spain destination you should consider when looking for a great place to scuba dive in Europe. Whenever you are in Spain, consider visiting the Medes Islands. It is a nice location for relaxing and experiencing a different kind of scuba diving.
The best part about this region is that you will have access to untouched and exclusive marine environments. This means that you get something different as compared to other destinations. It is best to make early reservations. This is because the region can sometimes fill up with tourists.
Orkney, Scotland
Whenever you are in Scotland, you should consider visiting Orkney Islands. This area is known for its wrecks that happened during World War 1. After all these years, it is expected that the wrecks would have created a nice home for the marine life. Well, that is what happened.
Since this area has clear waters, it will be easier for you to see the diverse marine life. We recommend that you bring thick wet suits, especially when diving during the cold season.
Lofoten Islands, Norway
If you have the time, you should consider scuba diving in Lofoten. It will give you a different experience as compared to diving in other areas. This is because the area is known for having different fish species, several old wrecks, and so much more. It is only when you go under water that you will have so much to explore.
If you are lucky, sometimes you might end up seeing the famous killer whales swimming in the same area. Well, the clear waters should be reason enough to get you interested in diving in the area. The clear water also makes visibility of the coral and other marine life better.
Kilkee, Ireland
You should also consider checking out Kilkee. It is a coastal town in Country Clare. The region is known to be great for scuba diving. People come from all over the world to see what the region can offer. Well, you will like the flora and fauna of the region. You can enjoy watching schools of wrasse, mackerel, and so much more.
There are also multiple old shipwrecks available for exploring. The result is that you have a lot more to explore when you choose this region.
Portofino, Italy
This is another good consideration for anyone who is into diving in Italy. We have already mentioned some other places to consider while Italy. Well, we could not forget to mention this one. It is interesting to dive in Portofino as it does have many beautiful archaeological sites to check out under water.
The Portofino national park has big rock structures, walls, and cliffs that are great for the marine life. The result is that you will get so much to like when you dive a lot in this region. The water remains warm for most parts of the year, so it should appeal to most divers who need to experience something different.
Isle of Man, Burroo
The Isle of Man is known for being the best place for riding your motorcycle as fast as possible. What most people do not know is that the same area is a good destination for scuba diving too. It is known for the dramatic cliffs that spread out through the coastline. Well, you can expect the marine life would be amazing with such cliffs. While under water, you will always like watching the extensive cliffs along the coastline.
The terrain under the water is also interesting. It might be the reason why people also consider checking it out other than riding their motorcycles.
Brac, Croatia
We had already mentioned that Croatia is quite the paradise for those who love nature. Well, that is what you get when you consider checking out Brac Island in Croatia. The area is beautiful thanks to the amazing water clarity.
With the best water clarity, you will find that the underwater scenery will subjugate you. When you dive in such an area, you should be ready to forget about your troubles and just have a good time. You might want to consider making bookings in advance as sometimes many tourists can fill up the island during the warmer months.
Genoa, Italy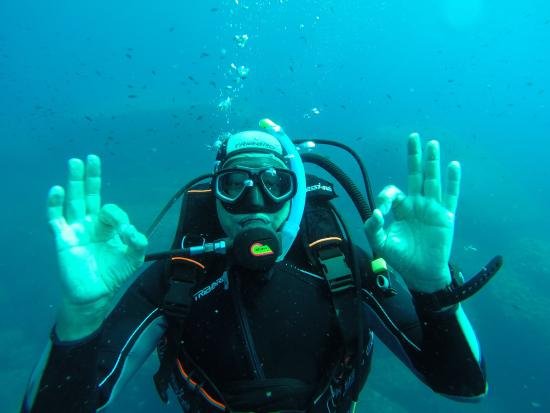 We could not forget about Genoa. It is a common destination for people are looking to relax after a hard year at work. For those who are not brave to take on scuba diving, then they can still enjoy checking out the Genoa Aquarium.
Genoa is on our list of best European places for scuba diving because it is good in variety. You might go deep to check out the Christ of the Abyss statue. It has been underwater since 1954.
Conclusion
From the list above, it is now easier to get yourself onto the next flight to Europe knowing where best to land and have a great time scuba diving. Europe is a continent with some of the best places to relax and forget about your troubles. Take your time to check out the list and identify the best place you would want to enjoy your next holiday.