Do you want to know the best scuba diving places in the world? With so many incredible destinations, narrowing down your choices can take a lot of work. Traveling the world and exploring its wonders from below the sea's surface gives an amazing experience that isn't replicable elsewhere. There are many exciting places for experienced and novice divers alike to explore and be captivated by the sheer majesty of the underwater environment.
Each destination provides a unique journey into your aquatic adventure with challenges that will pique any diver's interest. So, if you're ready to let your ambition guide you toward some of the best scuba diving locations in the world, here is a bucket list of places to consider.
Florida, Key Largo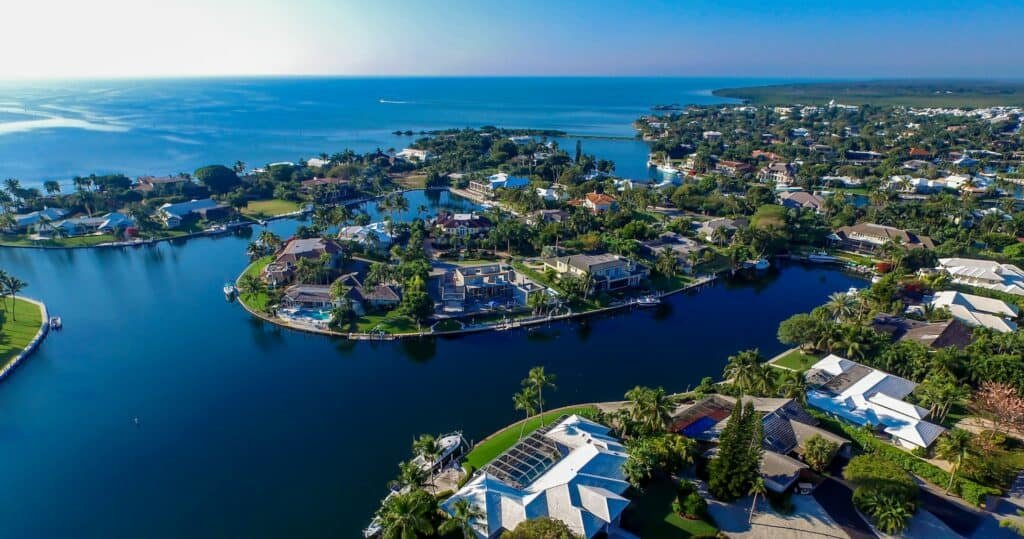 Key Largo, Florida, is an absolute marvel in scuba diving. With its crystal-clear waters and abundance of sea life all year round. No wonder divers come from near and far just for a chance to dive into the depths of this underwater paradise. Coral reefs are alive with vibrance, filled with colorful fish and turtles that you could observe for hours, if not days, without ever tiring!
On tranquil days you might even be lucky enough to spot giant seaworms lurking in their jaw-dropping hideouts. As if being transported from reality to a mystical land beneath the waves. As the sun sets, squid and cuttlefish appear to search for food while lionfish stealthily lurk in pursuit of their next meal. Key Largo provides a protected environment ideal for divers at all skill levels. Amateur or experienced professionals looking for an unforgettable dive experience.
French Polynesia
French Polynesia is widely regarded as one of the best scuba diving places in the world. Its picturesque islands are home to vibrant and diverse marine life, manta rays, captivating coral reefs, and mesmerizing geological formations. Its lagoons are renowned for clarity and visibility. Allowing the best scuba divers in the world to observe a rare glimpse of marine life. With its warm crystal-clear waters and countless dive sites near or around the atolls, and stunning coral gardens and fish. French Polynesia is a supremely desirable destination for scuba divers looking to take advantage of some truly world-class underwater sights.
Cayman Islands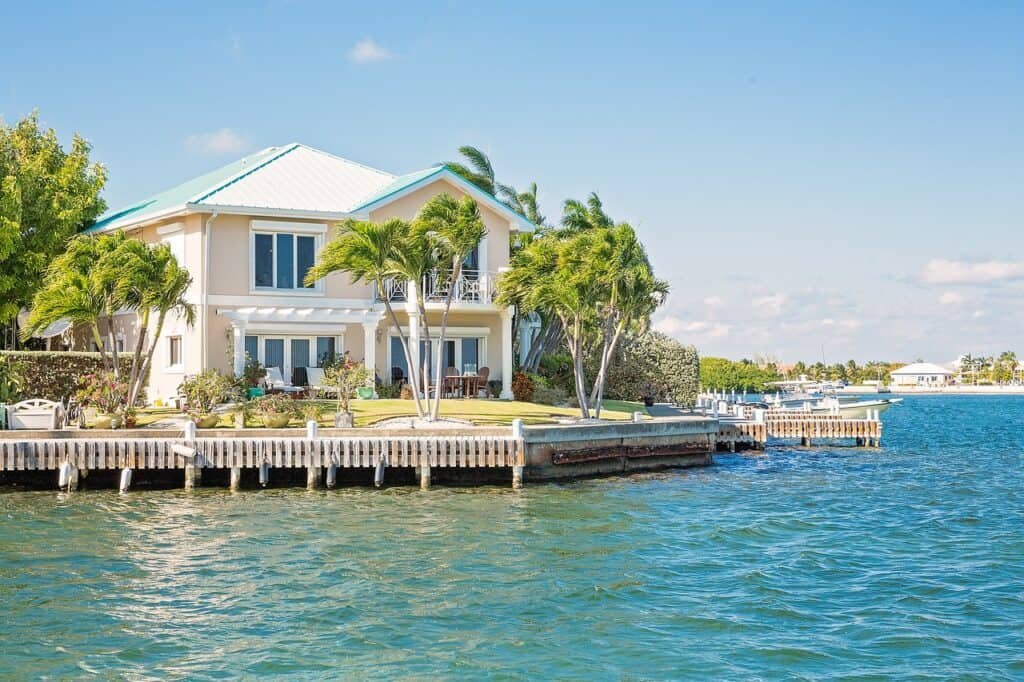 The Cayman Islands offer some of the world's most beautiful and awe-inspiring scuba diving experiences. Natural coral gardens, vibrant marine life, and crystal clear waters await divers of all levels looking for an unforgettable adventure. While it's home to various shallow, beginner-friendly sites, more experienced divers can explore deeper waters around the island's reefs and dramatic wall dives. While marveling at its wide array of diverse sea creatures that make their home here. With warm temperatures throughout the year and lots of sunshine. It's no surprise that this Caribbean paradise is widely regarded as one of the top spots for scuba diving on earth!
Egyptian Red Sea
Spanning from Egypt to Sudan, the Red Sea is an awe-inspiring destination for divers and adventurers alike. Specifically, its two most renowned locations are Tiran (Sharm El Sheikh) and Ras Mohamed National Park. At this exquisite park lies a spectacular array of coral reefs brimming with marine life. It must be seen to be believed! With its rich biodiversity, there's no better place to explore beneath the waves than here in the remarkable Red Sea!
As you enter the crystal-clear waters of each dive site. Be prepared to witness a mesmerizing array of vibrant coral reefs and lush aquatic life. Like turtles and exotic fish, mysterious caves, and stunning gardens teeming with marine species. You will want to experience the iconic SS Thistlegorm. An incredible shipwreck surrounded by awe-inspiring sharks and colorful coral landscapes that will take your breath away. With such beauty in front of you, it's easy to leave all your cares behind back on land!
Maldives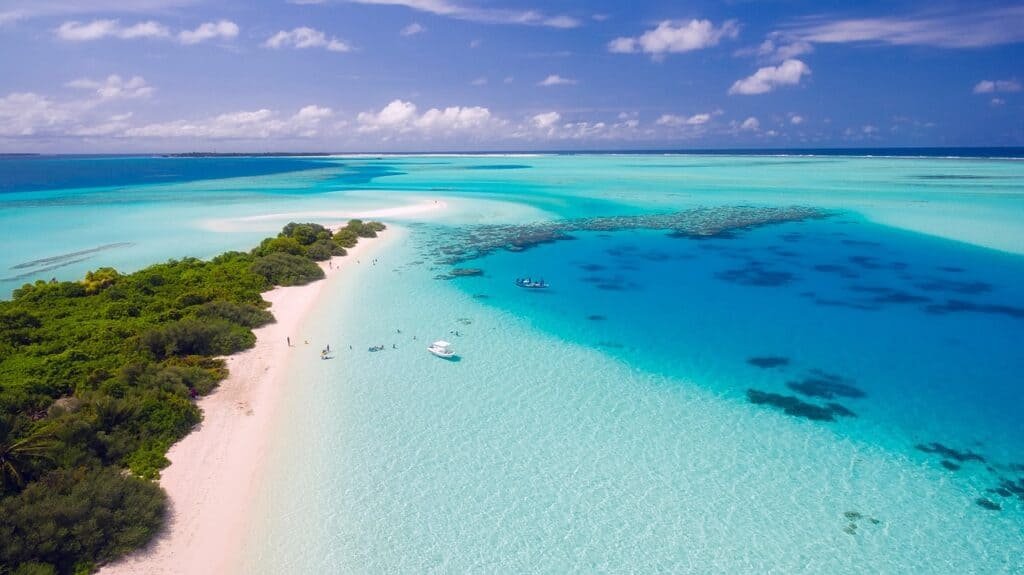 Unlike any other destination, the Maldives offers a unique opportunity for underwater exploration. With its gorgeous coral gardens, vibrant reef systems, and an array of depths to explore. You can experience all these tropical paradises offered in one unforgettable holiday. In addition to being a picturesque destination. The Maldives is home to striking whale sharks and shipwrecks that you won't want to miss. Picture yourself snorkeling through submerged ruins while admiring these magnificent creatures.
Belize, Blue Hole
Belize is renowned for its unparalleled scuba diving opportunities, especially the remarkable Blue Hole. This majestic 400-foot deep water formation astounds divers with its captivating blue hues and flourishing marine life. Leaving a sense of awe that any other experience cannot replace. Divers can expect to encounter whale sharks from time to time in the crystal clear waters. And an array of other fish leisurely swimming about. The tranquil ambiance and the awe-inspiring beauty of the Blue Hole make this dive experience unforgettable.
Costa Rica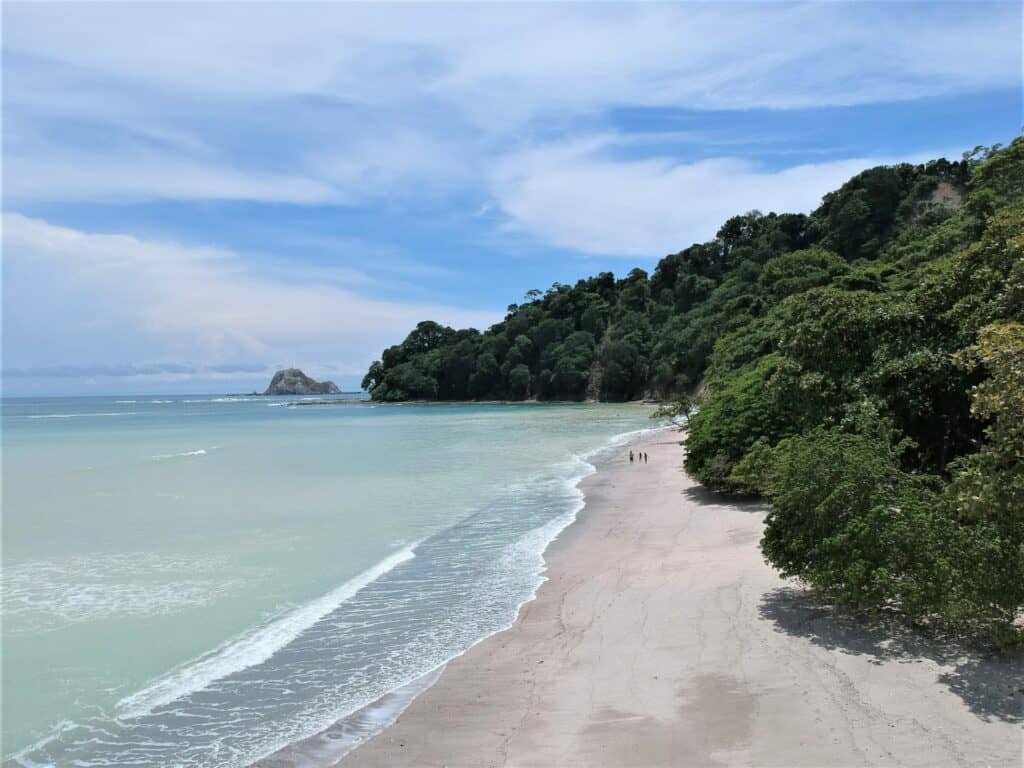 Costa Rica offers rich biodiversity and a vast array of marine life, like whale sharks, dolphins, manta rays, sea turtles, and more. Making diving here an unforgettable experience. Not to mention how crystal clear the waters are. The perfect combination of volcanic activity and ocean current provides visibility up to 200 feet on an open-water dive. It makes a magical sight beneath the waves. With endless options of spots and depths to choose from, you're only limited by your imagination while exploring Costa Rica.
Palau
Located in the blue-cornered paradise of Micronesia, Palau offers an abundance of vibrant marine life. And also crystal blue waters for the perfect underwater experience. The plentiful channels, caves, and vessels make it an ideal destination for divers who want to catch unique and rare sights in their dives.
It also boasts an incredible variety of coral reefs. Making it the perfect spot for snorkeling and exploring marine life up close. With so many dive sites, you'll never be bored here. Enjoy seeing everything from algae-covered walls to rare species such as seahorses and turtles.
Kailua Kona, Hawaii
From the crystal clear, indigo waters of the Big Island of Hawaii come Kailua Kona. One of the best scuba diving places in the world. An amalgamation of colorful fish darting around lava rock sculptures and abundant coral gardens. It make Kailua Kona one of nature's great wonders. But the night dive stands out among all other dives and will surely be remembered in your heart forever. Picture yourself navigating through shimmering bioluminescent particles against a star-filled night sky. Now add the majestic manta rays, which visit every night for their dinner feast – and you've got a once-in-a-lifetime experience.
US Florida Keys
The Florida Keys in the United States are a scuba divers' paradise. Boasting one of the world's longest great barrier reefs and crystal clear turquoise waters, it provides a breathtaking backdrop for exploring the endless sea life that inhabits this area. With schools of Barracuda, Lionfish, Sharks, Dolphins, and Turtles, it will take your breath away!
Beautiful coral formations provide a dramatic landscape to top off a nearly perfect day of diving; you will be enthralled by the stunning array of colors and abundance of fish found here. Whether you're an experienced scuba diver or a beginner, the US Florida Keys offer exciting exploration opportunities to create lasting memories.
Indonesia , Raja Ampat, Alor, Komodo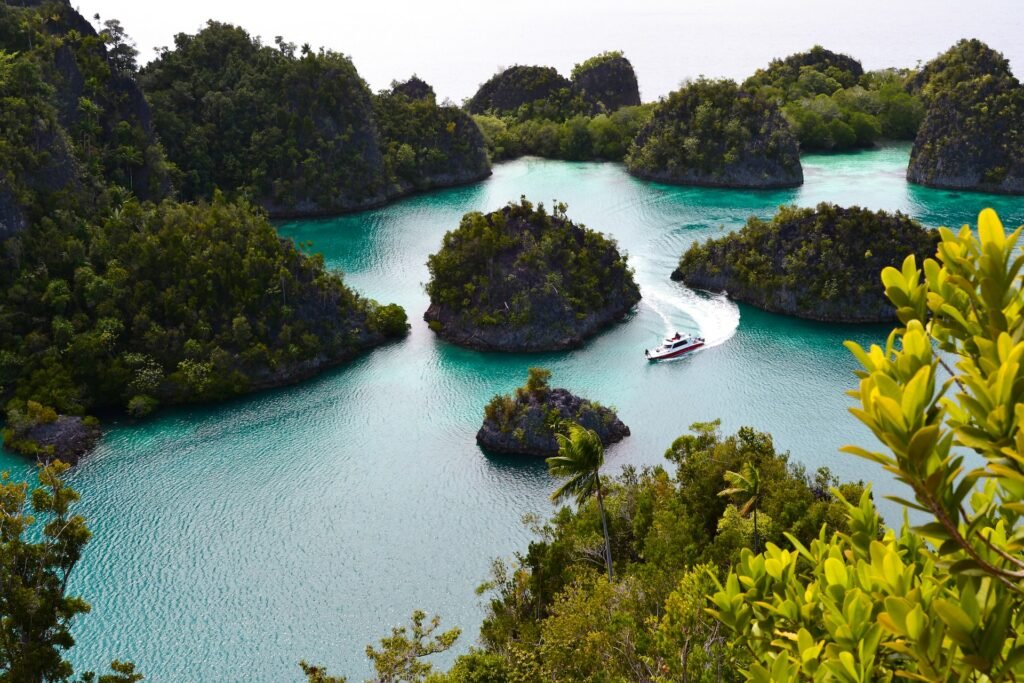 Check out Raja Ampat, Alor, and Komodo in Indonesia; these incredible places are recognized as some of the best dive locations on the planet and are full of vibrant marine life. At Raja Ampat, off the coast of West Papua province, warm currents create a near-perfect climate for various species of fish and plants to call home. You can explore an abundance of coral reefs while diving here.
In Alor Island, part of East Nusa Tenggara province's national park system, you can find huge fields full of beautiful soft corals sponges – making it a mesmerizing underwater experience every time. Last but certainly not least is Komodo island, where you'll get to observe fascinating manta rays and magical creatures like seahorses and bump-head parrotfish in all their glory against the backdrop of a prehistoric landscape.
South Africa, Aliwal Shoal
South Africa's Aliwal Shoal, located within a five-square-mile national park, is filled with reefs and is recognized for having some of the most diverse underwater wildlife. Crystal-clear waters full of countless fish and marine species await any keen divers exploring these amazing diving destinations. There's plenty to explore here in the warm Indian Ocean; colorful coral formations, wrecks, and even dramatic drop-offs accompany divers as they encounter sharks, dolphins, rays, and turtles – just to name a few. Whether you are looking for an educational dive or swimming with an array of aquatic life in its natural habitat, Aliwal Shoal is an unforgettable spot for any diver.
Honduras, Bay Islands
Everyone, from seasoned pros to enthusiastic beginners, is drawn to the area for its diverse dive sites. Whether wreck dives entice you at Bonacca, drift dives along Cayos Cochinos, or night dives in Sandy Bay West End, the sheer variety of adventures promises something special for every explorer! The warm Caribbean waters teem with tropical fish, turtles, stingrays, barracudas, and even fearless reef sharks. You may also get lucky and spot giant manta rays or Whale Sharks! Not only is it a paradise for divers of any level, but with affordable prices on rentals and courses, Honduras' Bay Islands are the perfect destination for an unforgettable and budget-friendly underwater adventure!
New Zealand, Poor Knights Islands
This untouched archipelago is situated just off the north coast of the North Island and offers a wide variety of sea life from both tropical and sub-tropical species. Perfect for any level of diver, this incredible playground could almost be mistaken for an alien landscape with its curious blend of rock pinnacles and caves blanketed in a kaleidoscopic sea of vibrant corals. With crystal clear visibility reaching up to 30 meters – depending on tides and weather conditions – these islands create an unforgettable scuba experience you'll never forget.
Little Cayman, Bloody Bay Wall
This little piece of paradise is known for its pristine reef and crystal-clear waters that are home to many vibrant species of fish, coral, and other marine life that can be explored in depth. Most notably, visitors flock to this island for its famous Bloody Bay Wall dive site. Here, divers must travel around a steep drop-off that starts at roughly 15 feet and continues beyond 1,000 feet. The variety of richly colored sea life found here is truly awe-inspiring – while taking a dip. You may even catch a glimpse of both majestic stingrays and endangered sea turtles. This little slice of Caribbean paradise is the perfect escape for any diver looking for a truly unforgettable experience.
North Carolina, U-352 Dive
North Carolina's artificial reef created by sinking a World War I German submarine plays host to more than sea life. This remarkable dive site reaches far below the surface of the Atlantic, allowing divers to explore the wreckage of U-352, where they can discover artifacts such as salvaged propellers, torpedoes, and medical equipment. The submerged ship's atmosphere and inhabitants provide stunning visuals and endless exploration possibilities. The combination of history and marine life makes this spot a must-see for anyone looking to take scuba diving to the next level.
British Columbia
With thousands of miles of coastline, British Columbia is known for its breathtaking views and renowned shipwrecks. It's an ideal spot for divers of all levels, as virtually every inch of shore offers fun and exciting adventures like wall dives and night dives. The topography diversity also means plenty of locations to explore within the same dive site. You never know what you might find! From vibrant marine life to deep canyons, navigating these waters leaves divers with an unrivaled appreciation for the ocean's depths. Whether exploring ancient artifacts centuries lost underwater or just having a leisurely dive into the rich depths of Canadian marine life, British Columbia can give you an unrivaled diving experience.
Vanuatu, President Coolidge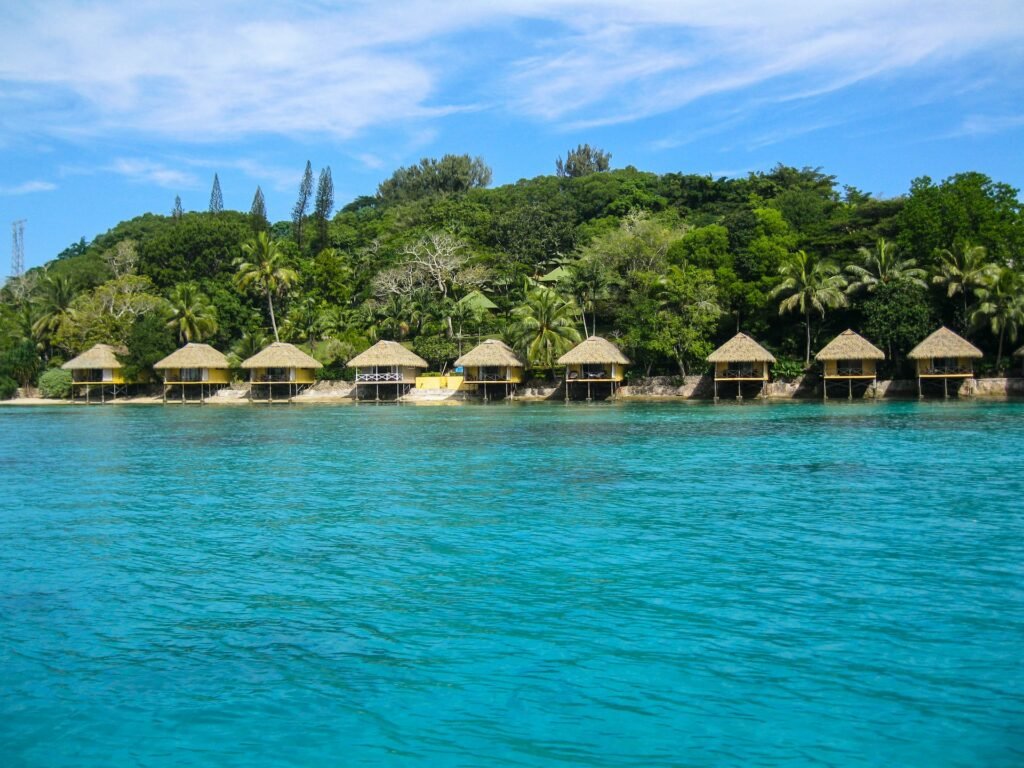 Home to epic sea creatures like manta rays, sharks, coral reefs, and a World War II wreck that lies beneath the depths at President Coolidge. So-called for the U.S Presidential yacht that sunk near Espiritu Santo back in 1942. A dive into this part of the world is something special. You'll be able to swim down and explore the wreck from stem to stern as you take in all its unique details. While admiring huge schools of tropical fish living amongst its ruins.
Carmel, Point Lobos, California
Carmel, Point Lobos, California, is a must-see for serious scuba divers. The vibrant colors of the ocean floor, abundant marine life, and spectacular rock formations make this remote spot an unforgettable diving experience. Offering a variety of depths and landscapes, from steep sandy banks to precipitous walls, the dive locations around Point Lobos are suitable for nearly every type of diver.
In other words, you'll be hard-pressed to find a more diverse setting for scuba diving than here along the pristine northern Californian coast. With perfect visibility and thriving ecosystems, it's no wonder Carmel, Point Lobos, is hailed as one of the best scuba diving spots on earth!
Gozo Island, Europe
Gozo Island is the best scuba diving in Europe. Located off the northeastern coast of Malta, it offers stunning underwater sights to explore and admire, with its varied depths ranging from shallow reefs to large ocean sinkholes. Adventurers will delight in the diversity of Gozo Island and the best scuba diving experiences in Europe. From drift dives along submerging walls and cliffs, colorful coral gardens with brightly colored marine life, and swim-throughs leading visitors through magical underwater passages, there is something for everyone. Whether you are a beginner or an experienced professional, immersing yourself in these enchanting waters and delighting in what Gozo Island has to offer is truly a memorable experience.
Western Australia – Navy Pier
Western Australia is home to some of the most beautiful coral reefs in the world. One of its most popular spots for scuba divers is Navy Pier, located near Perth and boasts incredible underwater visibility year-round due to its clear waters. Here, divers can observe various sea life, including tropical fish and bottlenose dolphins. It's also a great spot for night dives and photographers, providing ample opportunity for stunning shots of sea creatures illuminated by flashlights.
Cabo Pulmo – Mexico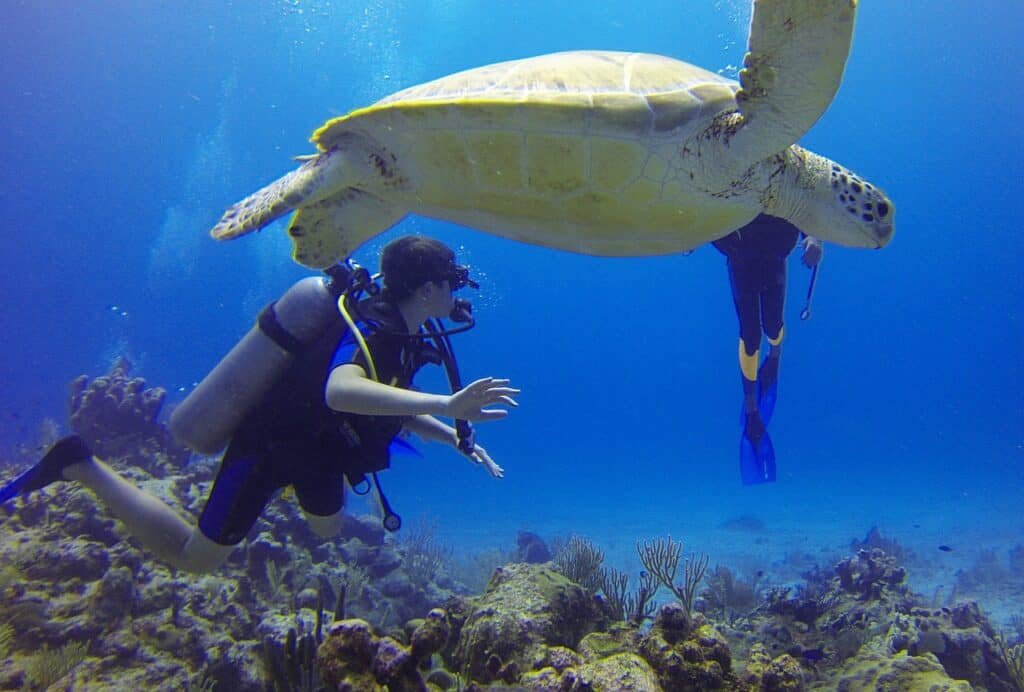 Cabo Pulmo is one of Mexico's premier dive sites located on the tip of the Baja California Peninsula. This area has been declared a national marine park. It offers unparalleled beauty with vibrant coral reefs and thriving aquatic life such as manta rays, eels, turtles, moray eels, octopuses, barracuda, and many more. Cabo Pulmo also serves as a great spot for beginner divers; its shallow waters make it easy for novice divers to explore without going too deep to observe all the surrounding beauty. Plus, experienced divers can take advantage of its deeper depths to find even more fascinating sea life.
These top sites have something to offer for all levels of diversity. Whether you're looking for a relaxing excursion or an unforgettable adventure, each one will provide an unparalleled experience that will leave you wanting more.
Best Scuba Diving Places in World: Safety Tips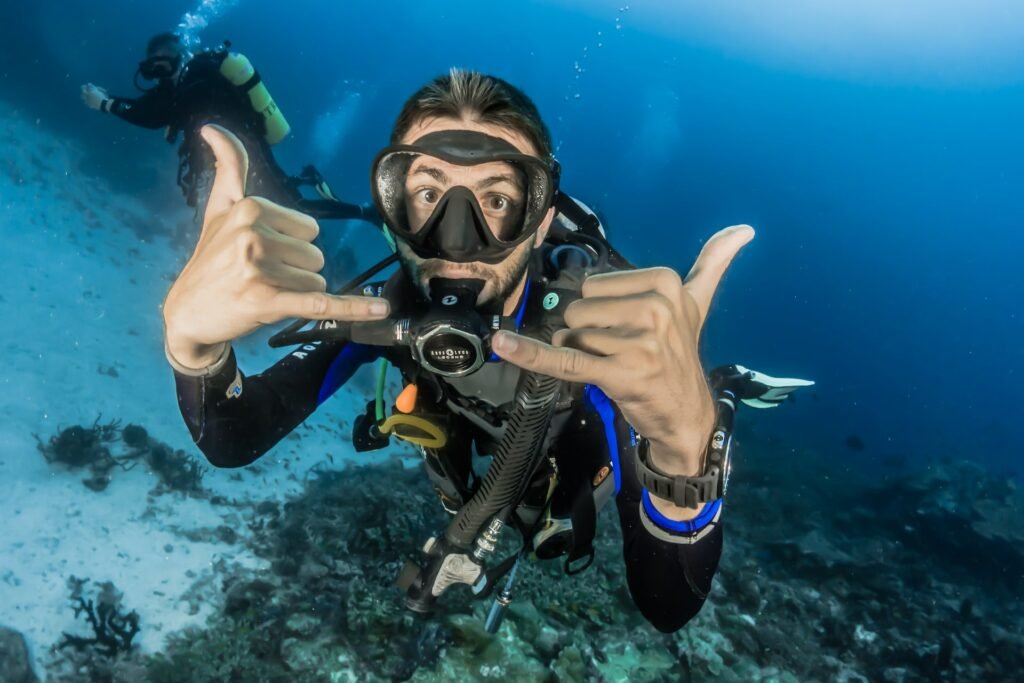 Now that you know the best places to scuba dive, keeping safety in mind is important. Here are tips for safe scuba diving:
✔️Have a Dive Plan & Stick To It
Before you head out on your dive, make sure you have a clear plan of action in mind. Know where you're going, how deep you'll be diving, what kind of terrain or obstacles you may encounter, and how long your dive will last. Once underwater, stick to your plan and keep track of time; don't deviate without consulting with your dive buddy first!
✔️Check Your Gear Regularly
In order to stay safe while diving, it's essential that all of your gear is in good working order. Before each dive, check every piece of equipment—including fins, masks, tanks, regulators, and BCs—for any visible signs of damage or wear and tear. If anything looks worn down or broken, replace it before heading into the water!
✔️Do A Pre-Dive Safety Check
Before getting in the water with another diver (or group), ask them to do a pre-dive safety check with you. It involves checking each other's gear and testing the air pressure in each tank (using an appropriate gauge). This simple step can save lives by ensuring both divers have properly functioning equipment before entering the water together!
✔️Use An Emergency Signal Device
Every diver should carry an emergency signal device, such as a whistle or distress flag, to alert others if they need help underwater. Also, you should also know some hand signals. Ensure everyone in your group has one and knows how to use it correctly, so everyone stays safe during their dives!
✔️Monitor Your Air Supply Regularly
The most important safety rule for scuba diving is monitoring your air supply regularly throughout the dive! Keep track of how much air is left in each tank, and let your dive buddy know if it starts to get low so they can help conserve air if necessary!
✔️Be Aware Of Underwater Hazards
Many hazards underwater can pose serious risks for divers, such as currents and submerged objects like rocks or coral reefs! Always watch for these hazards while exploring beneath the surface, and take extra care when navigating them.
✔️Learn What You Should Do During Emergencies
If something goes wrong while diving (such as running out of air), it's important to know what steps must be taken in an emergency! Make sure everyone in the group knows basic rescue procedures, such as ascending safely or administering oxygen if needed, so they can react quickly and appropriately if something goes wrong underwater!
✔️Respect Marine Life
When exploring beneath the surface, remember that we are visitors in their home, so always take care not to disturb marine life or damage coral reefs by touching them or picking up objects from their habitat!
✔️Take Breaks As Needed
Diving can be physically demanding, so take regular breaks throughout the day when needed and give yourself enough time between dives to rest and recover before heading back out into open waters again!
✔️Never Dive Alone
One of the most important things every diver should remember is never to go on a solo dive – even experienced divers should always have at least one other person present when exploring beneath the waves for extra safety measures.
Frequently Asked Questions
Is Scuba Diving Healthy?
Generally speaking, yes—scuba diving is healthy! In fact, many people use scuba diving as a form of physical therapy to help with conditions like arthritis. Of course, as with any physical activity, there's always a risk of injury—but as long as you take the proper precautions and listen to your body, you should be fine.
What Are the Negatives of Scuba Diving?
There are a few potential negatives of scuba diving, but none of them are deal-breakers. For example, some people experience sinus pain or headaches after diving due to pressure changes. This can be alleviated by equalizing your ears properly during your descent. Additionally, some people experience nausea or disorientation after coming up from a dive—but again, this is usually due to incorrect ascent rates or not equalizing your ears properly.
What Causes Most Scuba Diving Deaths?
Most scuba diving deaths are caused by human error rather than equipment failure. The most common cause of death is running out of air due to ascending too quickly or not monitoring your air gauge properly. Other causes of death include entrapment underwater (due to getting tangled in seaweed or other debris), descending too quickly (which can result in an embolism), and failing to equalize the pressure in your ears while descending.
Again, these deaths are almost always caused by human error rather than equipment failure—so as long as you're careful and follow the guidelines set forth by your instructor, you should be fine.
What is Body Type Best for Diving?
There is no one "ideal" body type for diving. Divers come in all shapes and sizes. However, it is important to note that obese individuals may have more difficulty equalizing the pressure in their ears and may be more susceptible to decompression sickness.
Final Words
Ultimately, while there's no way to whittle down the world's best scuba diving places to just one or two destinations, there is a wealth of incredible underwater experiences out there waiting to be discovered. Check out our list of best scuba diving places above for some of our top picks, and start planning your next underwater adventure! Remember always to stay safe while diving by following the guidelines set forth by your instructor and the tips outlined in this article. Happy diving!